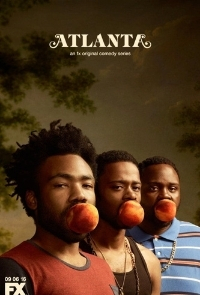 Atlanta Seasons I and II
Created by: Donald Glover
Starring: Donald Glover, LaKeith Stanfield, Brian Tyree Henry, Zazie Beetz, Khris Davis
Genre: Music, Comedy
Reviewed by: Brad Williamson
Score:  3.5/5
Neither sports nor sci-fi, this show cannot be ignored. At its heart a very simple tale: Atlanta's underground rap scene.
But the charm of this show is the side of rap rarely portrayed: usually non-violent, sensitive, poverty even following shows and deals, families and children, mental illness, and everyday life. Also, the acting is some of the best on television, while the writing is some of the absolute funniest.
Not much more to say: Go watch, now.