Devils in the Infield Season Review: Brad's Team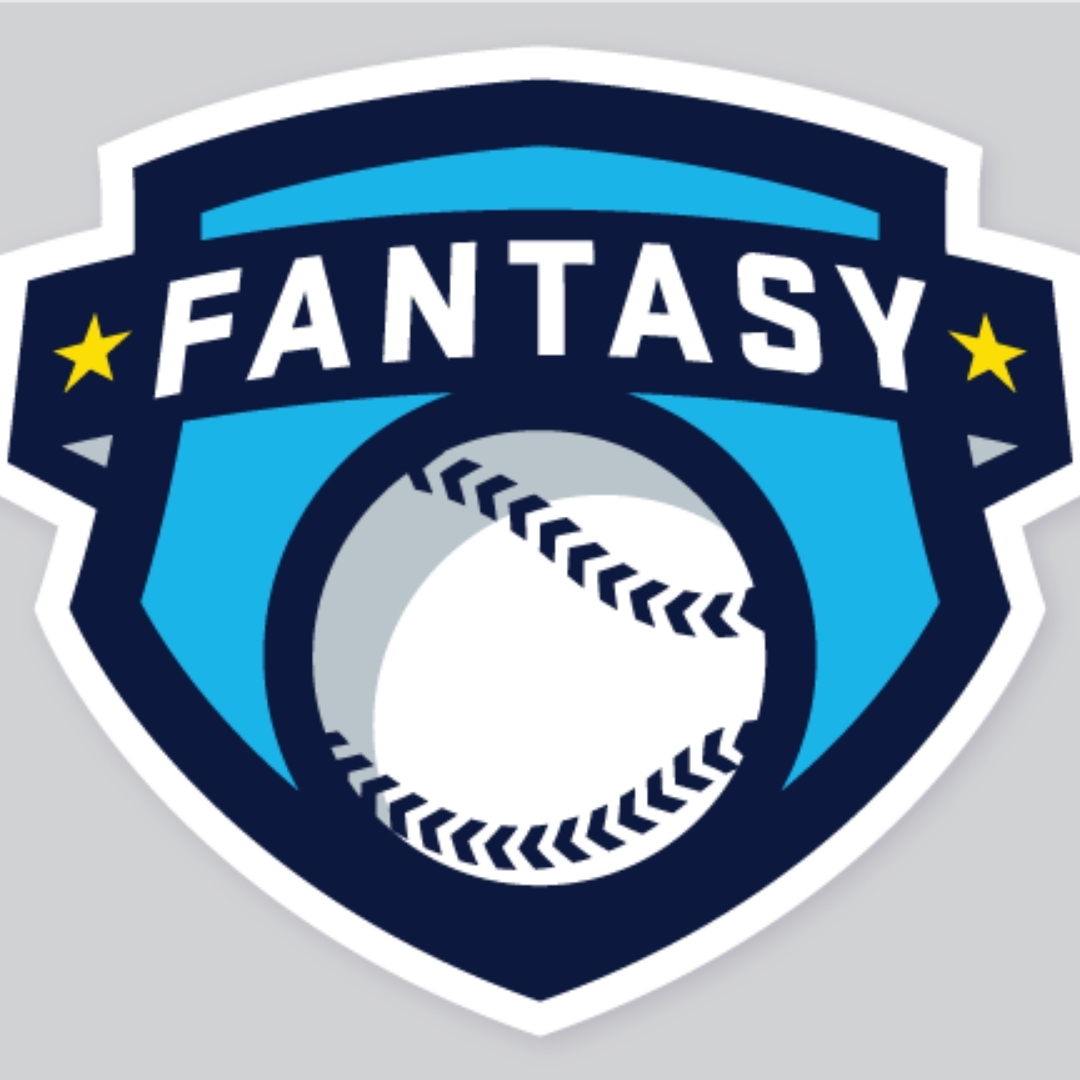 By: Brad Williamson               Topic:  Fantasy Sports, Baseball
Fantasy Baseball Season: Championship Year in Review
Slow and steady wins the race would be my team's motto from this year if it had one. To give a little background before I get into it, here is a description of our league (if you've already read Rob's post elsewhere on the site, we play in the same league):
It is a 14-team league with 23-player teams, so it is very deep

It is a dynasty league with keepers who can be kept for three years at increasingly high draft pick values, with each team allowed a maximum of 4 keepers. There is no positional restriction on this, but no one may keep a first-round pick and dropped players maintain their values for the following draft despite being waived or injured.

It is a weekly head-to-head league with 12 categories: wins, quality starts, strikeouts, WHIP, ERA, saves, RBIs, runs, home runs, steals, strikeouts, and OBP. The only requirement we have so far as stats go is that you must log 15 IP every week.

$100 budget on bidding system for wire pick-ups

Draft pick trades are allowed and often made

Waivers are limited to 4 transactions per week

Only 2 DL spots
There are some other minor aspects to the league, but I believe we are close to the optimum settings. If you've any thoughts regarding settings, post them below!
Now then, let's get to it! Here was my draft (and some of my thoughts looking back on it):
What did I draft correctly? Well, honestly, just looking at my draft, I'm stunned that I won. I nailed my first pick, which is a must, but then after that, aside from Bieber and Hendricks, it's a disaster. I even dropped Kepler a ways into the season when I thought he was hurt and going to deliver another sub-par season. But Soto and Berrios were huge, I made a massive trade with Sanchez before he got injured, and both Tatis and German were massive late-round pick-ups.
How could I win such a supposedly competitive league with such a boneheaded draft? Before I answer that, let's look at my final roster with some comments that might prove illuminating:
| | | | |
| --- | --- | --- | --- |
| | | Freddie Freeman | |
| | | Mitch Garver – Wire pick-up following my trade of Sanchez, which, wow, that worked out well | |
| | | Keston Kiura – I paid 30 dollars of my 100-dollar budget when he got promoted | |
| | | Tommy Edman – late season pick up | |
| | | Kevin Newman – late season pick up | |
| | | Yordan Alvarez – I picked him up maybe 3 weeks before he got promoted, so he was free | |
| | | Juan Soto | |
| | | Garrett Hampson – Didn't keep him all year but I'm high on him and he helped my championship match | |
| | | Masahiro Tanaka | |
| | | Robinson Cano – Late season pick up | |
| | | Fernando Tatis Jr. | |
| | | Ryu Hyun-Jin – Got him and Chapman in the Sanchez trade for him and next year's 8th rounder | |
| | | Gerrit Cole – Traded Yamamoto, Austin Riley, 2nd, and 4th picks for Cole and Yelich before deadline | |
| | | José Berríos | |
| | | Hector Neris – Mid season wire | |
| | | Aroldis Chapman – Got him and Ryu in the Sanchez trade for him and next year's 8th rounder | |
| | | Shane Bieber | |
| | | Johnny Cueto | |
| | | Pablo Lopez | |
| | | Andrew Heaney | |
| | | Domingo German | |
| | | Scott Kingery – Late season pick up | |
| | | Elieser Hernandez | |
Also, something of note: I traded Kikuchi and Domingo Santana mid-season for a slumping Jose Ramirez, Brad Hand, and a 6th rounder. Hand and Ramirez both got hurt, but they both helped immensely in earning my first-round bye, so that trade, while costing an expensive draft pick, was vital to my season.
So what went so well after such a horrible draft that I was able to win the league? Timely wire pick-ups, bold trades, and health (for the first 20 weeks of the season at least):
Waivers:
I got Yordan for free, and he looks to be one of the best keepers in the league, considering I also have Soto from a similar steal last year.
I paid a hefty price for Hiura, but he was nothing short of spectacular. I'm seriously considering keeping him over Tatis Jr. and Berrios.
Neris was free as well, and fit perfectly into my team's plan. I didn't want to spend a draft pick on closers, instead preferring to see how the season went. This one fell into my lap. I also had Rogers first, but dropped him, which partially necessitated the Sanchez for Ryu/Chapman move.
Trades:
I made three trades with three different managers, but basically I moved:
Gary Sanchez, Yamamoto, Austin Riley, Kikuchi, Domingo Santana, and my 2nd, 4th, 6th,and 8th round picks of next year's draft for:
Aroldis, Brad Hand, Gerrit Cole, Ryu, Yelich, Jose Ramirez, and 9th, 2 10th, and 15th round (so that if I keep two wire pick-ups, they can both be slotted there instead of losing draft value) picks.
Despite the expensive draft picks, none of the players I traded away picked it up after slow starts or continued their fast starts, so I would do it all again, even had I lost. I also have great keepers to help absorb the blow of a lack of drafts (Soto and Alvarez, as well as the option to take Cole in the 3rd round should I choose to do so, in addition to maintaining my 1st rounder).
Health:
Prior to the play-offs, my only major injuries all year were to Tatis Jr. That's pretty lucky, I admit. I also endured minor injuries to German, Aroldis, and Hiura, as well as major injuries to Yelich, Ramirez, and Hand, which resulted in having to drop them, but their absences didn't prove detrimental.
Team Performance:
At week 14 I was in the middle of the pack at slightly above .500. Then all my pick-ups and trades came together and I went more than 40 games above .500 over the final 7 weeks, never winning a match-up by less than 8-4. In the play-offs, after securing my bye, I defeated both my opponents 10-1. Early in the season I was concerned with match-ups, as I thought I was getting extremely unlucky. I decided to shore up my weaknesses and stay on course, knowing that I had a weak schedule to end the year. This strategy of slow and steady patience really paid off and my team dominated during the most important part of the year.
Thoughts and Conclusions:
All year my team struggled with striking out too much; I lost the offensive Ks category nearly every week, yet I was able to stay above water until everything else clicked. I also didn't draft a single closer in the draft and didn't actually fill that need until more than a third of the way through the season. So despite ditching two categories from the onset, my team was pretty consistently dominant against other good teams. My take from this is that balance really is vital. This was the first year I took the no-closer strategy, and it nearly backfired. Also, though my offense was strong all season, it only truly took off when I ditched a couple high-strikeout guys for similarly producing low-strikeout hitters (like trading Domingo away and getting a slumping Ramirez, as I would have been happy even had he not completely caught fire, I just wanted his small production without Ks). This sounds obvious, but I think it's easy to forget the obvious when playing fantasy because the big names are so tempting and it can be hard to trust the Max Muncys and Kyle Hendricks of the world, but the big names flop as often as the small names.
Furthermore, in an extremely active league, I was the most active manager on the waiver wire, using all but 7 of my waiver transactions over the course of the entire year. I think the wire is more valuable than many other managers believe it to be. I even make a point of keeping a roster spot open to be a continuously rotating player that I can drop at any moment; sometimes it's a week where I stream 4 starters, sometimes I pick up some relievers hoping one becomes a closer, and other times I pick up a power bat or speedster going into the weekend who I know will be dropped on Monday but who might help me steal a category I'm low on for that specific match-up. The downside of this is when that player gets suspiciously hot and you no longer want to drop him, but that's a small downside to handle in exchange for the flexibility of that rotating spot. I urge any fantasy players struggling to make that final step to be more active and aggressive on the wire.
Which leads me to the similar topic of bidding. I was aggressive on the wire, but I was also very aggressive with prospects and low-dollar bids for possible closers and certain players I wanted to be sure to get. I had less than 20 dollars (of the original 100) with about a third of the season left, and I was under 10 dollars with several weeks remaining. I had nothing over the final week or two and play-offs. And you know what? It never hurt me. Some very good managers in our league didn't spend their whole budget. I say spend it all, even if it's just on one player at the end of the season. Be aggressive with your auction budget and wire pick-ups. Many people see it as just picking guys off the heap, but really it's the only way other than trades to make up for injuries or a less-than-perfect draft. To me the waiver wire in fantasy is comparable to continuation bets in poker: once you start the game, you can't win with lonely massive bets here and there; you must make timely, appropriate gambles throughout the entire game to maintain value at all times.
In my opinion the most important parts of a successful fantasy team in a strong, deep league are: nailing your first-round pick, having at least one true ace and one solid #2 starter to back up the ace, making good wire moves and good trades, and staying healthy. This year my team did all this and more and I was finally rewarded with a championship after making the play-offs but failing to win it all, including 2nd and 3rd place finishes, 6 years in a row.