Devils in the Infield Season Review: Vandelay Industries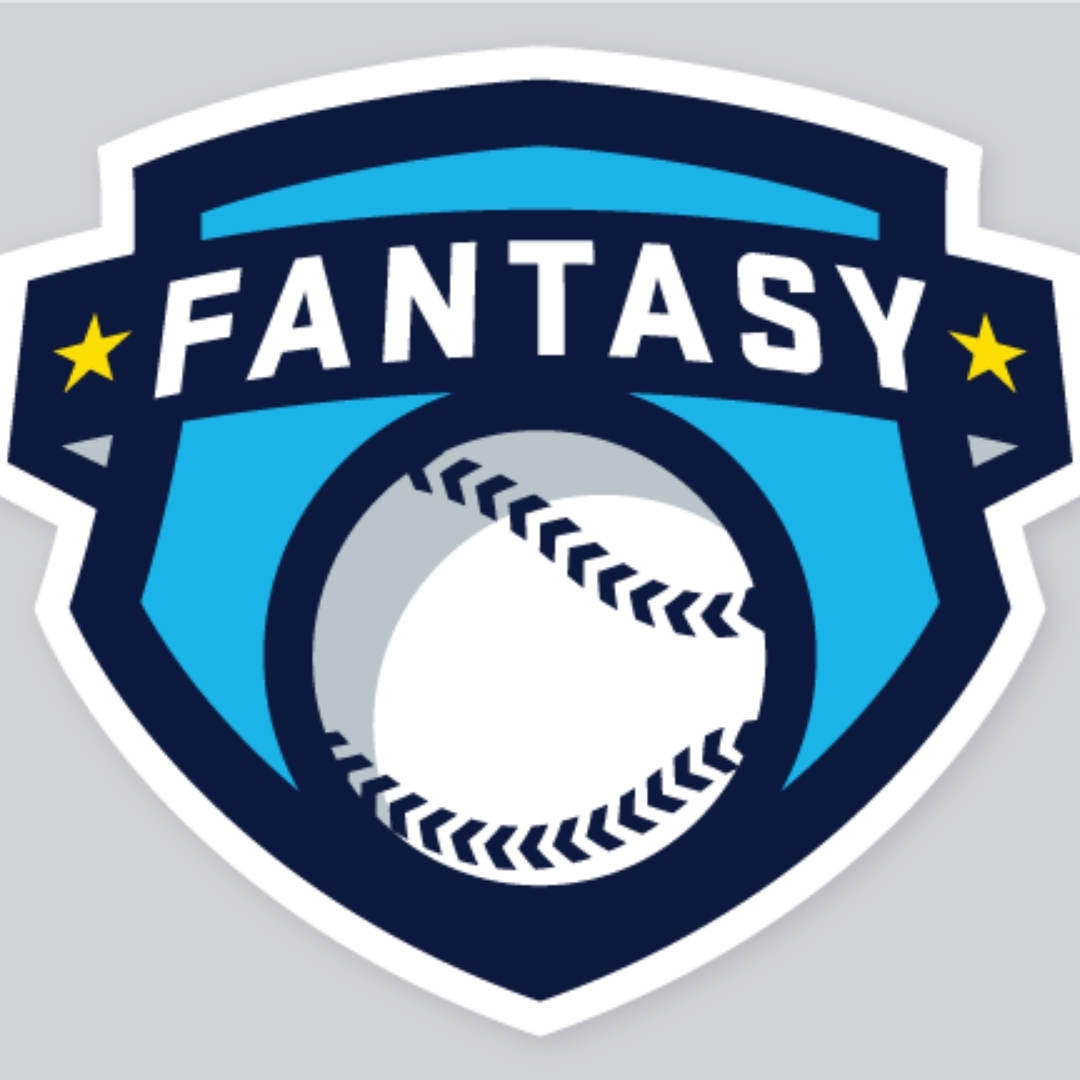 By: Rob Leicht                Topic:  Fantasy Sports, Baseball
This was supposed to be my year. I had the perfect combination of youth and experience, the strongest lineup, the best starting pitching, record-breaking power potential, was built for the long haul, and had the depth and positional flexibility to withstand injuries and slumps. It was a superteam. Or so I thought. Before I dive into the review of the freshly completed fantasy season itself, the following details on the league will provide necessary context:
Devils in the Infield is a 14 team head-to-head keeper league hosted on the

Yahoo platform. Scoring categories are atypical. For offense the categories are

runs, RBI, home runs, stolen bases, on-base percentage, and strike outs.

The pitching categories are wins, quality starts, saves, Ks, WHIP, and ERA.

For each owner's 23-man roster they can keep up to four players from their previous

year's team. Kept players are slotted into the draft one round higher than the prior year's draft

round. Undrafted free agents and waiver acquisitions are slotted into the 15th round if kept,

and players can be kept a maximum of three times consecutively. Draft pick trading is allowed.
The league is deep and active with lots of moves and trading. In its current version as a keeper league Devils in the Infield has been around since 2015 but existed in various other formats before that. While there has been a fair amount of ownership turnover, there is also a core group of owners, myself included, that have been around since the league's inception. Turnover has been minimized in recent years as league settings have been optimized, and the 2019 season was the most competitive and active to date.
Heading into the season, before the draft, I knew that I had my best opportunity yet to win my first league championship. The previous season, 2018, was my first since keepers were instituted that I had failed to make the playoffs. I had seen the writing on the wall midway through the year and traded away most of my valuable assets for draft picks. The resulting deals set me up for the 2019 draft with 15 picks in the first 8 rounds, including 2 first-round draft picks and 3 selections in round 3. This was also the last year of keeper eligibility for Alex Bregman, whom I kept at the price of a 13th round draft pick. My other keepers were Whit Merrifield (12th round), Vladimir Guerrero Jr. (13th round), and Eloy Jiminez (14th round). No draft goes exactly as planned, but after this one was complete I was even more confident that this would be my year. I was able to draft many of my prime targets and met my goal of drafting (in my opinion) the league's best rotation – critically important in a league that adds quality starts to the five traditional fantasy pitching categories. You can see the composition of my team to begin the season below and commentary on several of my draft choices underneath the chart.
| | | | | |
| --- | --- | --- | --- | --- |
| Pick | Round | Overall | Player | Position |
| 1 | 1 | 6 | Jacob Degrom | SP |
| 2 | 1 | 10 | Bryce Harper | OF |
| 3 | 2 | 20 | Giancarlo Stanton | OF |
| 4 | 3 | 34 | Yasiel Puig | OF |
| 5 | 3 | 38 | Jameson Taillon | SP |
| 6 | 3 | 42 | Carlos Correa | SS |
| 7 | 4 | 48 | Nelson Cruz | UTIL |
| 8 | 5 | 62 | Joey Gallo | 1B/OF |
| 9 | 5 | 68 | Charlie Morton | SP |
| 10 | 6 | 76 | Kirby Yates | RP |
| 11 | 6 | 81 | Travis Shaw | 1B/2B/3B |
| 12 | 7 | 90 | Cole Hamels | SP |
| 13 | 7 | 98 | Jose Leclerc | RP |
| 14 | 8 | 103 | Nick Pivetta | SP/RP |
| 15 | 8 | 104 | Tyler Glasnow | SP/RP |
| 16 | 12 | 160 | Whit Merrifield | 1B/2B/OF |
| 17 | 13 | 174 | Alex Bregman | SS/3B |
| 18 | 13 | 179 | Vladimir Guerrero Jr. | 3B |
| 19 | 14 | 192 | Eloy Jiminez | OF |
| 20 | 16 | 220 | Brad Peacock | SP/RP |
| 21 | 17 | 230 | Danny Jansen | C |
| 22 | 18 | 249 | Anibal Sanchez | SP |
| 23 | 19 | 263 | Ryan Pressly | RP |
Bryce Harper – I wasn't sold on Harper with this pick. I've never been a big fan, and I thought the possibility of him underperforming his career averages in his first season of a big contract in Philadelphia was high. In the end I liked Bryce better than the other players available in the 10th spot.
Carlos Correa – This was a spur of the moment decision. I had no intention of taking a SS this early. I knew I had Bregman in the fold and had planned to start him at shortstop. But I also never would have expected Correa to drop to me at pick 42 in this league, and the value was just too good to resist.
Nelson Cruz – Cruz was one of my primary targets going into the draft, and I was able to land him right where I had hoped. I believe Cruz is perennially undervalued because of his age and lack of a position.
Joey Gallo – Like Cruz, Gallo has been undervalued in fantasy for a while, but in his case because of a high strike out rate and low batting average. However, there is no denying that Gallo has mammoth power and produces counting stats. With this league using OBP instead of BA this was less of a concern for me, and I knew that OBP monsters Harper and Bregman would help to absorb any hit I might take. Beyond that, I had predicted Gallo to make some minor improvements entering his age-25 season. Even a modest uptick in plate discipline/BA would result in a truly breakout season. There is possibly no player I had prioritized drafting more than Joey Gallo.
Kirby Yates – I am generally not a fan of drafting closers this early. I prefer to see who remains in the back end of the draft or find saves on the waiver wire throughout the season. This year, with all my early draft picks, I already had a complete lineup (minus catcher) and my top-3 starters by this point.
Brad Peacock – Brad Peacock is someone I have owned before and was familair with his repertoire. I was very confident that if Peacock could make and stay in the rotation of the stacked Houston Astros he would produce at a level that far exceeded his draft round.
What Went Right
Keeper Selections
Whit Merrifield – Although Whit didn't produce up to his normal output in the one category that I needed the most, stolen bases, he still put out an above average season and provided exceptional value at the price of a 12th round pick.
Alex Bregman – Bregman was one of the keys of my season and a reason why I had been so confident from the onset. Bregman has improved every season he has been in the majors, and this year was no exception. Considering he cost a 13th round pick to keep and finished with top 10 fantasy numbers, there may not have better dollar-for-dollar value in the league.
Vladimir Guerrero Jr & Eloy Jiminez – These two I lump here together because I chose to keep them both for their youth, potential, and future upside. With my wealth of early picks I neither needed nor expected them to produce all-star caliber seasons. This was especially important as at the time of the draft there was still not guarantee that either player would start the season in the majors (Eloy ultimately would; Vlad didn't make his debut until April 26th). As it happened, both players took time to adapt to the majors and struggled at times while also showing flashes of why they were considered highly regarded prospects. I almost feel bad for owners who drafted them with one of their top-10 picks expecting elite numbers. While I was just ever so slightly disappointed that neither player put up the ridiculous stats that rookies have been doing with increasing frequency, in the end I saw enough in 2019 to give me confidence that both would be fine keeper selections again next season.
Starting Pitching
Starting pitching was without a doubt my greatest strength throughout the entire season. My starters were the one of the only parts of my team that consistently performed up to or above their expected output. My team finished the year with the league's best ERA and top-5 performances in every other pitching category.
I could have easily been let down by Jacob deGrom. My first round draft pick, deGrom was certainly due for some regression after a historic 2018 season. Yet he came closer to repeating last year's numbers than I could have expected, even down to the lack wins due to poor run support from the Mets. Charlie Morton, at age 35, had the best season of his career in his first year with the Tampa Bay Rays. Cole Hamels pitched as expected, producing solid mid-rotation numbers. Anibal Sanchez, who I drafted, dropped early, and picked back up off waivers just before he caught fire, was more than adequate as a 18th round pick. In season waiver wire additions of Jake Odorizzi and Alex Young buoyed my rotation even further. Odorizzi in particular pitched way over his head through the first half and was an above average pitcher the rest of the way. In maybe my one stroke of luck this season, even the starters I streamed throughout the year almost always pitched well in the games I had them in the lineup.
Rounds 4 and 5
My three selections in the 4th and 5th rounds ended up being the highlight of my draft. With those 3 picks I added two of my targets, Nelson Cruz and Joey Gallo, and the starting pitcher who ended up being one of my most consistent throughout the season, Charlie Morton.
Once again defying age, Nelson Cruz put up very Nelson Cruz like numbers, topping 40 HR and 100 RBI in spite of playing in less than 120 games. Joey Gallo showed remarkable improvement in BA and OBP and was well on his way toward a MVP caliber season before getting hurt.
Trades
In early June I sent away an injured Jameson Taillon and a 7th round draft pick, acquiring Matt Chapman. I already had an overabundance of 3B, and, at the time, Taillon was still expected to pitch again in 2019, so I was worried about the hit that my rotation might take. To say that I felt forced into making a deal would be an understatement. This trade was borne purely out of the need to get a healthy bat into my lineup, but it would end up being one of my best acquisitions. Taillon didn't pitch again, and Chapman produced strong numbers. My positional trouble worked itself out naturally, though due to more injuries unfortunately.
What Went Wrong
The 3rd Round
With three selections in the 3rd round this was where I really began to fill out my roster, and it was one of the linchpins of a successful draft. After the draft was over and heading into the season I was confident in my 3rd round choices of Yasiel Puig, Carlos Correa, and Jameson Taillon. As you'll read below there were various reason why it didn't work out. In hindsight I would have been much better off drafting Xander Bogaerts, George Springer, and Clayton Kershaw, all of whom were available at the time I picked.
Yasiel Puig – Like many people I was very high on Puig going into the 2019 season. After a trade to the Cincinnati Reds and the hitters haven of the Great American Ballpark and in the final year before hitting free agency, I was expecting big things. Puig stumbled right out of the gate, and although he picked up the pace for about a 6-week stretch in the middle of the season, his final stats still left a lot to be desired.
Carlos Correa – I've already talked a bit about Correa above and why I drafted him. Correa was actually in the midst of a very productive bounce-back season and was looking to provide good value. That was of course until he suffered a fluke injury during an "in-home massage" that forced him to miss several months of the season.
Jameson Taillon – I had no particular reason for drafting Taillon other than, simply put, I needed to take a starting pitcher here, and he was the highest ranked starter on my board. After just 7 starts covering 37 innings Taillon was put on the IL and missed the rest of the season, eventually undergoing Tommy John surgery.
Injuries
If I had to chose the single biggest reason for the disappointing conclusion to my fantasy season, it would be injuries. While injuries are something that all owners have to deal with, I felt particularly unlucky this season. As the injuries mounted, my team struggled through the first half of the season as I clawed my way into playoff contention. A couple of the trades I made throughout the season were for the sole reason of trying to get healthy players into my lineup. The single loss that most affected me most was Giancarlo Stanton, my 2nd round pick, who essentially missed the entire season with various injuries. Tyler Glasnow was looking like the best starting pitcher in baseball through a month and a half of the season before succumbing to an injury that cost him the next four months. After a breakout 2018 season, Jameson Taillon only pitched 37 innings this year. Brad Peacock was a top 30 starter, providing tremendous value from the 16th round, until hitting the IL just before the all-star break and subsequently losing his rotation spot. Joey Gallo, Nelson Cruz, Carlos Correa, Eloy Jiminez, and Cole Hamels all also lost significant time due to injuries.
Matchups
Even with all the injuries I suffered, my team, although no longer a superteam, still was among the best in the league. How then did I finish the season in 5th place and not with a first-round bye, thus saving me from a disgraceful early exit? The answer is in the matchups. It is not that I had a more difficult strength of schedule than the other teams. Rather, in a trend that lasted most of the season, some of the worst teams had their best weeks when I was facing them. To give just one example, in the first half of the season I faced a team that would eventually finish with a greater than 4.50 team ERA and fail to make the playoffs. That week they pitched to the tune of a sub 2.50 ERA with 6 wins and 60+ Ks to narrowly defeat me in each of those categories. As this repeatedly happened when facing cellar-dwelling teams, I had to fight my way into the playoffs over the final month of the season instead of having a first-round bye locked up.
Trades
Just before the trade deadline, in early August, I swung a deal to acquire Noah Syndergaard and Clayton Kershaw, giving up 2nd and 4th round picks in the 2020 draft. This was a move made with for the playoffs. Giving up such high draft picks was clearly a "win now" move, and anything less than a championship would be unsatisfactory. My thought process was that in adding Kershaw and Thor to my already beastly rotation, I could guarantee myself 5 categories every week in the playoffs. This, obviously, didn't work out, as Syndergaard's late season slump coincided with the first week of the playoffs.
Now I will show you what my team looked like at season's end:
| | |
| --- | --- |
| Player | Comments |
| Jacob deGrom |   |
| Bryce Harper |   |
| Yasiel Puig |   |
| Carlos Correa |   |
| Nelson Cruz |   |
| Joey Gallo |   |
| Charlie Morton |   |
| Kirby Yates |   |
| Cole Hamels |   |
| Tyler Glasnow | Dropped & later picked back up |
| Whit Merrifield | One more year of keeper eligibility |
| Alex Bregman | Final year of keeper eligibility |
| Vladimir Guerrero Jr. |   |
| Eloy Jiminez |   |
| Anibal Sanchez | Dropped & later picked back up |
| Gavin Lux | Waiver addition |
| Matt Chapman | Acquired via trade |
| Javier Baez | Acquired via trade |
| Will Smith | Acquired via trade |
| Sean Doolittle | Acquired via trade |
| Clayton Kershaw | Acquired via trade |
| Jake Odorizzi | Waiver addition |
| Noah Syndergaard | Acquired via trade |
| Alex Young | Waiver addition |
| Ross Stripling | Waiver addition |
In some ways I still don't understand what happened. How did I lose? Getting knocked out in the first round no less. Yes, I had significant injuries, but every team deals with injuries. I made trades to keep up with the deals swung by other owners and then some. Even know, looking back, I believe I drafted the best team. And that I had the best overall team at seasons end. Maybe it's overconfidence. Maybe it's self-delusion. But if real baseball has taught us anything it's this: the season is long, and the best team doesn't always win.
Keep an eye out for my early look ahead to next season and the keeper decisions that await.