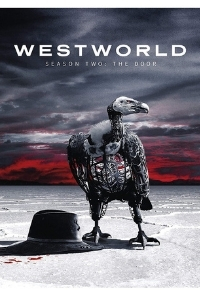 Westworld: Season 2
Created by: Lisa Joy and Jonathan Nolan

Written by: Lisa Joy and Jonathan Nolan

Starring: Thandiwe Newton, Jeffrey Wright, Ed Harris, Evan Rachel Wood, Tessa Thompson, James Marsden, Luke Hemsworth, Angela Sarafyan, Anthony Hopkins
Reviewed by: Brad Williamson
Genre: Science-Fiction
Score: 2.5/5
I thoroughly enjoyed season 1 of Westworld, but the second installment fails to live up to the premise or potential established in the first arc. It picks up where the initial story ends, but it neither develops nor elaborates on all the interesting possibilities. Instead, it's more of the same settings, characters, and motivations. It's still a well-made, enjoyable show, but the first half of season 2 is wholly uninspired; lackluster would be a kind description.
Thankfully it picks up half-way through the season as we're introduced to new characters, the stories begin to collide, and the park's true purpose comes further into focus. Sometimes a slow burn can be tense and wonderfully captivating, but in this case it feels unnecessary and drawn out. I think making an 8-episode season would have been a wise decision.
The acting is also much the same as the first season: Newton and Wood overact while the rest of the cast is diverse and convincing. The sets and camerawork are, if anything, even better than before, with forays into new lands and realities. The plot again tangles and weaves itself into interesting knots that make you think but disappoint when you realize there are too many holes and inconsistencies.
Still, despite all its shortcomings and misfirings, season 2 concludes well enough. I was hoping for more, but it is good enough to draw me into season 3. Let's just say, however, that if the third season doesn't up the ante, I might lose interest in what was once a very promising series.
Recommended with a grain of salt.