Center Field of Gravity's Third Annual Gravity Award Announcement and Guidelines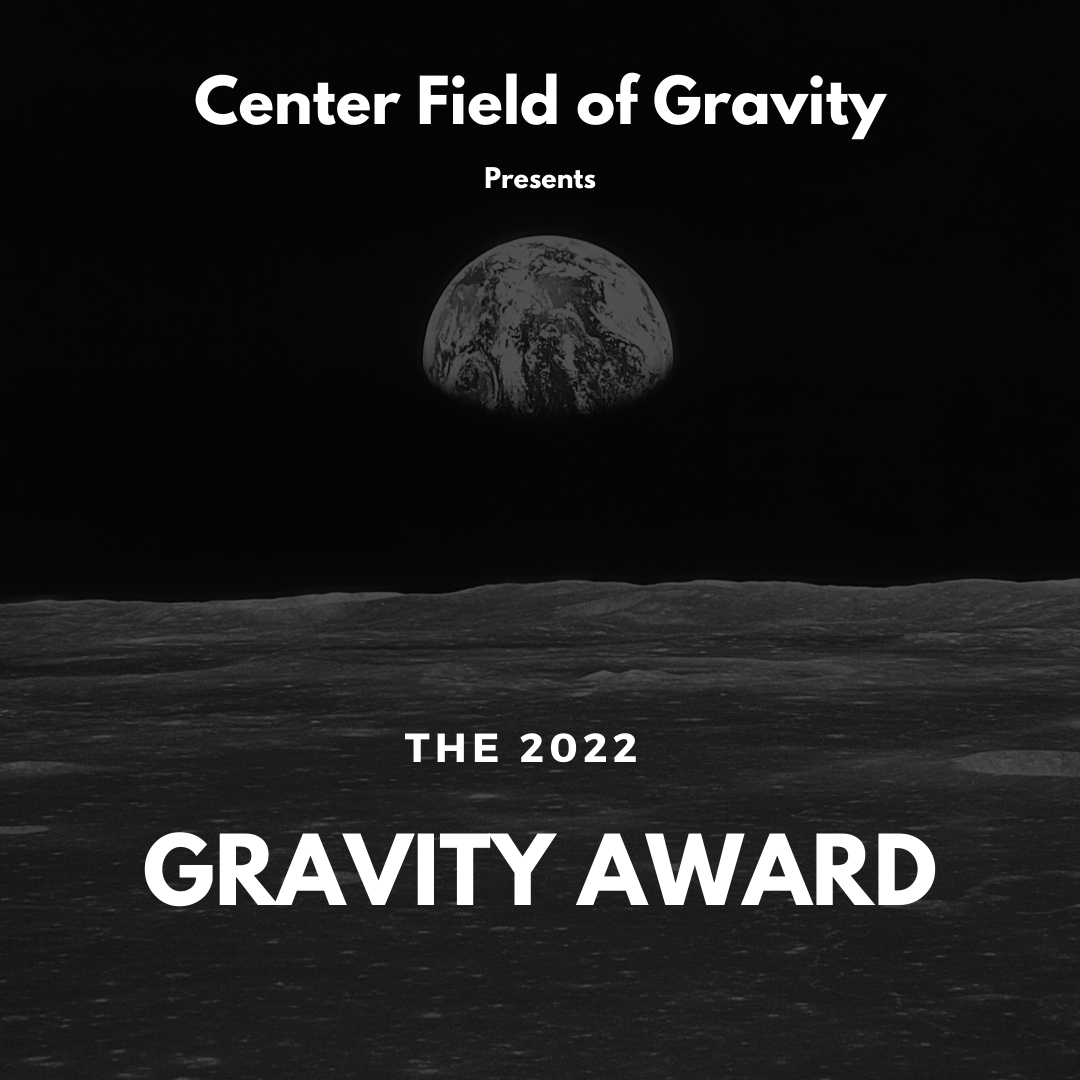 Note: The submission period for the 2022 Gravity Award has ended. We're currently reading and judging all the entries and will post updates, including long- and short-lists along with finalists and the winner, over the following months. Expect final results around early spring. We will be in touch with our writers through e-mail. If you have any further questions, please don't be shy. 
Welcome to another year of the Gravity Award! Thanks to our readers and writers we've seen the award grow over the previous two years and cannot wait to see what year three holds in store. If you'd like to read last year's short stories, the 2021 winner and finalists are archived here, as well as a question and answer interview with our winner, Ian Charles Douglas. And now, here are the submission guidelines for the Third Annual Gravity Award:
1) There will be no submission fee; yes, it is free. The author of the winning story will be awarded $200. Participants who have previously submitted are more than welcome to submit once again.   
2) We will be accepting previously unpublished science-fiction, fantasy, and horror short stories or long-form poems up to but not exceeding 17,000 words. This is a strict limit. Any story over the maximum by even a single word will be subject to immediate disqualification. We are very accepting of different views about what science-fiction, fantasy, and horror are. If you're unsure, you can read the stories of our previous finalists to see what we enjoy.
3) Please limit submissions to one per person. All submissions should be anonymously submitted. Any characterizing marks, names, or forms of identification anywhere on the manuscript will warrant immediate disqualification.  Your submission should be presented in a reasonable typeface and size; we're not picky, but please use discretion.
4) All submissions will be judged by the Center Field of Gravity staff and five finalists will be chosen from among them to be published on the website. After the winning story is chosen, the runners-up will each receive a $25 consolation prize.
5) Submissions are open as of this posting and will close on December 31st, 2021. Finalists will be announced in early Spring.
6) We request exclusive rights for internet publication only for a period of six months, along with nonexclusive rights for internet publication thereafter for the five finalists. Print, television, movie, and audio rights will all be maintained by the author and will at no time transfer to us.
7) Submissions should be sent to <2022gravityaward@centerfieldofgravity.com>. We will gladly accept simultaneous submissions, but please promptly alert us if the work is accepted elsewhere prior to the publishing of our results. 
We cannot wait to read all of the submissions, and please reach out with any questions you have. Stay safe. Live long and prosper.
-Center Field of Gravity Staff