Center Field of Gravity Presents: List in Space – Vol 2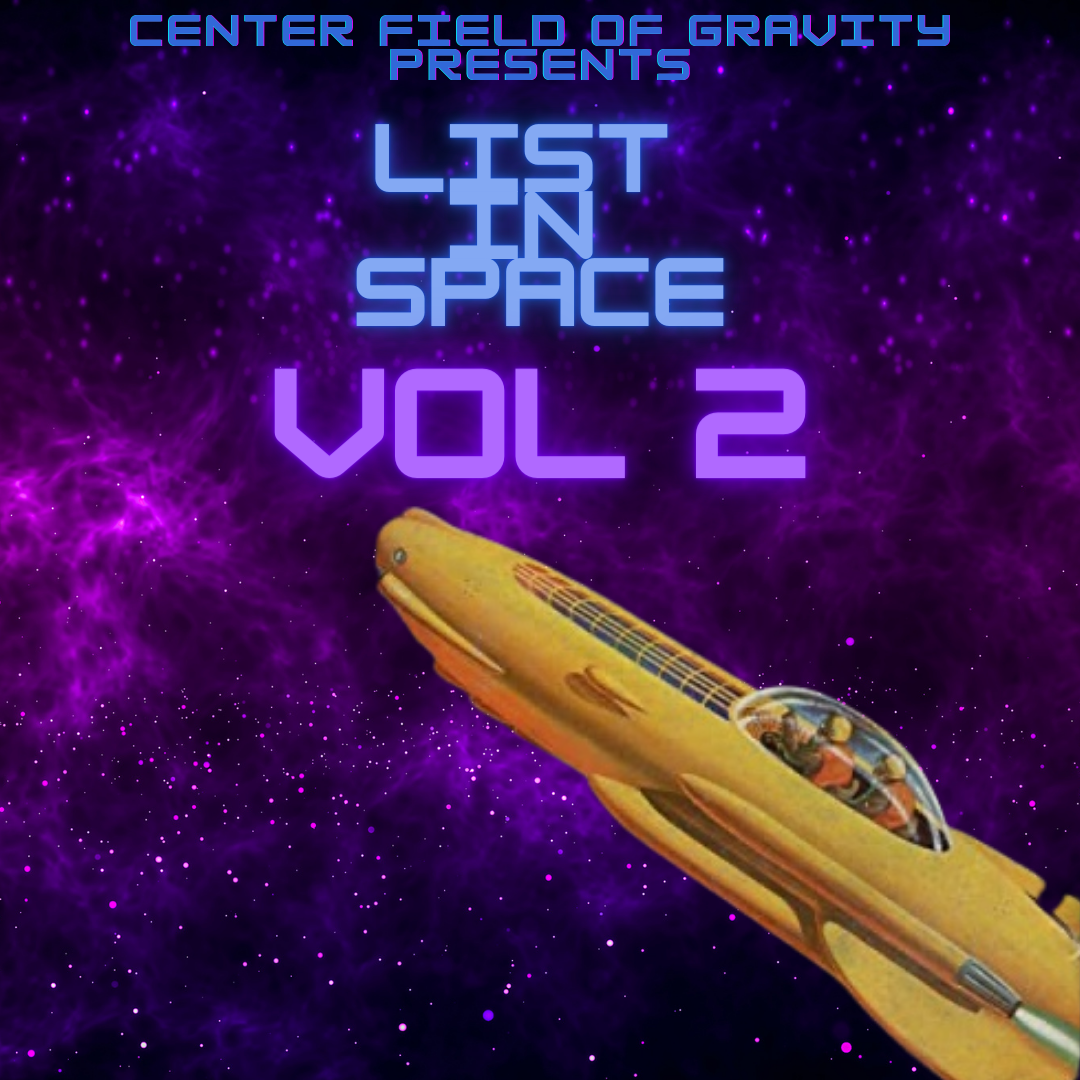 It's been a year and a half since the first List in Space article. It's almost as if  you were waiting on a movie sequel rather than an article about movies. And there are still several entries mentioned in that original that haven't released yet. Hopefully there won't be quite the same wait for List in Space Vol 3. So, without further ado, here is a list of  10 upcoming science-fiction and fantasy movies and television projects that we are excited for and think you should be excited about too.
Spider-Man: Across the Spider-Verse (Part One) / Current Release Date:  7 October 2022
Somewhat lost among the Disney produced cinematic overkill and the merging of all live action Spider-Man universes of the last 20 years is the fact that the best Spider-Man movie of all-time, Into the Spider-Verse, has a sequel coming out this year. All major voice talent returns and part two is confirmed to be out in 2023.
Jurassic World Dominion / Current Release Date:  10 June 2022
Like many of my generation, Jurassic Park was a major part of my childhood. Always a huge cinematic event, the IP continues to inspire a love and interest in dinosaurs in children all over the world. The first two Jurassic World movies, while entertaining and immensely watchable, never truly captured the magic of the original trilogy. But here we are, the franchise has come full circle. Sam Neill and Laura Dern reprise their roles as Drs. Alan Grant and Ellie Sattler respectively, reuniting with Jeff Goldblum (who had a brief cameo in Jurassic World: Fallen Kingdom) for the first time since the original. They join holdovers Bryce Dallas Howard and Chris Pratt. Jurassic Park Dominion is poised to be the can't miss summer blockbuster of the year.
Borderlands / Current Release Date:  2022
Adapting a video game is always a risky proposition, resulting in more flops than hits. But Borderlands is not only a personal favorite franchise, but as far as video game adaptations go, it also has the story and cinematic quality that can hold up to the big screen. The film boasts an epic ensemble cast of Cate Blanchett, Jamie Lee Curtis, Kevin Hart, and Jack Black as the voice of Claptrap. Add on the perfect director, Eli Roth, to handle both the violence and comedy of the source material, and I am seriously hyped.
Wheel of Time: Season 2 / Current Release Date: Q1 2023
Written about in the OG List in Space article, I had some doubts about Amazon's Wheel of Time series, prior to its airing. But it exceeded most of my expectations. The casting was perfect on screen as it had appeared on paper. The first season was approachable for those unfamiliar with Robert Jordan's epic, while staying faithful enough to the original to satisfy long term fans. Season 2 can't come soon enough.
House of the Dragon / Current Release Date:  21 August 2022
The last thing I want to do is revisit the severe disappointment that was the final season of Game of Thrones. But what cannot be denied is the absolute brilliance of the first 5 seasons. At its height, Game of Thrones was an unavoidable tour de force and cultural phenomenon. Assuming HBO has provided the same level of investment for House of the Dragon, I will be there from day one. Chronicling the rise of the House of Targaryen, the series is based off George Martin's Fire & Blood, and comes at the right time for those still waiting on Winds of Winter. The best news though, Fire & Blood is a complete work, and this series has no cause for divergence from the source, exactly what doomed GoT.
The Lord of the Rings: The Rings of Power / Current Release Date:  2 September 2022
Set in the Second Age of Middle-earth, the upcoming Amazon Prime series takes place thousands of years before the events of The Hobbit and The Lord of the Rings. As an unabashed J.R.R. Tolkien fanboy, I couldn't be more excited. I am trying, however, to keep expectations grounded, as this is the first live action LotR adaptation without the involvement of Peter Jackson.
Furiosa / Current Release Date:  2024
As I have previously written about, what I want is Mad Max: The Wasteland with Tom Hardy reprising his role as Max. Mentioned at that time as a semi-acceptable tradeoff was a possible Furiosa spinoff/origin movie. Admittedly, what I had imagined was Charlize Theron again starring as Furiosa. Instead, what we are getting is Anya Taylor-Joy as the titular character. But considering the wait between Beyond Thunderdome and Fury Road, I will be thankful for whatever we get. In George Miller we trust.
Three Thousand Years of Longing / Current Release Date:  May 2022
Speaking of George Miller…we won't have to wait nearly so long as 2024 to get a dose of his creativity. Three Thousand Years of Longing, a fantasy film from the famed director is set to premier at Cannes. Starring Idris Elba and Tilda Swinton, the film features the timeless premise of a djinn and three wishes. Like all great stories about wishes, this one is also sure to have plenty of unintended consequences.
Rendezvous with Rama / Current Release Date:  2025?
Even those without an interest in science-fiction will likely recognize the name of Arthur C. Clarke. This is because he is widely considered to be one of the best sci-fi writers of all-time. And one of the master's masterworks was the 1973 novel Rendezvous with Rama, winner of both the Hugo and Nebula awards. A first contact story, the book is now set to be adapted into a film. And even better, Denis Villeneuve, no stranger to first contact stories, is set to direct.
Dune 2 / Current Release Date:  2023
Is there really any surprise that a second Denis Villeneuve film is making an appearance on this list? Well, it shouldn't be. Dune was a perfect film adapted from a perfect book. I don't think anything else needs to be said.
-Rob