Books You Should be Excited to Read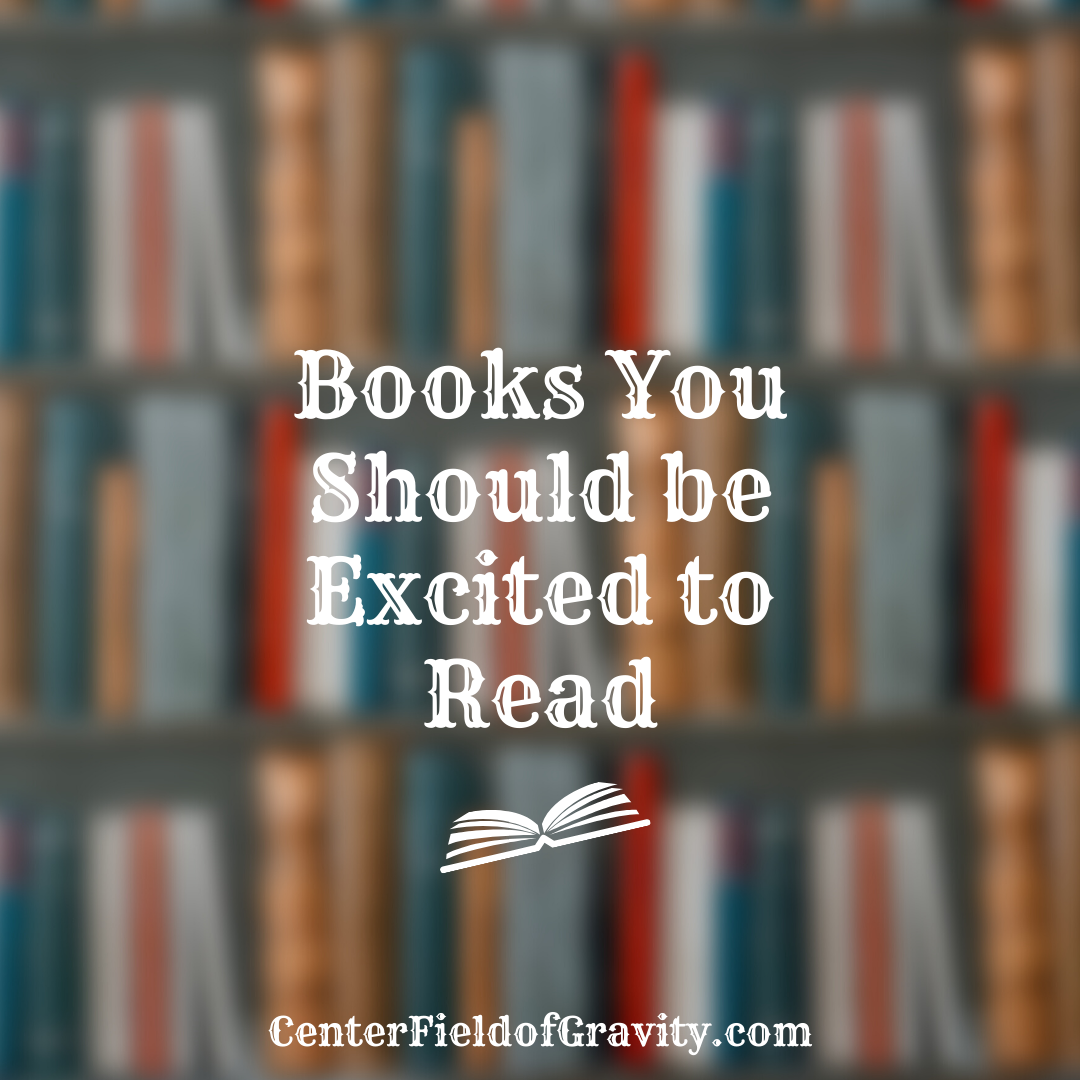 As a follow up our recent volume of List in Space, which looked at movie and television projects, we are happy to present a list of upcoming books you should be excited to read. If you're not, well, that's why we created this list. So read it. And get excited.
Eyes of the Void by Adrian Tchaikovsky / Release Date:  28 April 2022
As mentioned here, and here, Adrian Tchaikovsky is one of my favorite authors and a favorite of Center Field of Gravity. His imagination, world-building, and natural story-telling ability continues to astound. Eyes of the Void is the 2nd book of The Final Architecture trilogy following Shards of the Earth, which I read after its release last year but never reviewed (hint to an upcoming review?). Shards of Earth was the best kind of space opera, and its sequel promises to be just as epic. Keep reading for more Adrian Tchaikovsky below.
All the Seas of the World by Guy Gavriel Kay / Release Date:  17 May 2022
World Fantasy Award winner Guy Gavriel Kay is a master of his craft, creating fantasy setting based on real-world historical places, periods, and cultures. Despite obvious historical inspiration, Kay's settings never feel derivative or stereotypical. And to the benefit of the reader, Kay is just as adept at creating compelling characters and plots. All the Seas of the World returns to the Renaissance-esque backdrop that provided the setting for his novels A Brightness Long Ago and Children of Earth and Sky, and should be just as brilliant.
The River of Silver by by S.A. Chakraborty / Release Date:  11 October 2022
For reasons I don't understand, the audiobook version of The River Silver was released 1 March while the physical copy isn't coming out until months later. For the purposes of this article we will use the physical copy release, because that is when I will read it. If you've already acquired and listened to the audiobook version, good for you. Don't spoil anything, please.
The Daevabad Trilogy was one of the best new fantasy series I've read i recent years. The books featured a distinct and vivid Middle Eastern setting which I fell in love with. While I vowed to stay up to date on whatever S.A. Chakraborty produced next, I did not expect it to be a collection of short stories set in the world of Daevabad, but I'm happy for it. 
The Cistern by Susanna Clarke / Release Date:  13 October 2022
The brilliance of Susanna Clarke has been discussed on these pages before. To put it succinctly, she is among the best living writers. Period. After 16 years between her two novels though, nobody is describing her as prolific. So the idea of another Clarke novel just two years after Piranesi is reason for amazement and cause for joyful excitement. No plot summary or synopsis is yet available, but does it doesn't really matter. We are here for it. 
Stormlight 5 by Brandon Sanderson / Release Date:  2023
Lost in all the ado over Brandon Sanderson's hugely successful and record breaking Kickstarter, is the fact that in addition to the four "secret novels" that will be coming out next year, Sanderson is also planning to release the 5th installment of The Stormlight Archive, of which each book is like four novels in one. This fifth book is one to look forward too, being the conclusion of the first arc in the planned 10 book series.
The Lost Metal by Brandon Sanderson / Release Date:  15 November 2022
I really didn't want to include another Brandon Sanderson book on this list, but I cannot be blamed for the fact that he writes more than any other author. The Lost Metal is the fourth Wax & Wayne novel within his Mistborn universe, and the last within Era 2 of said universe. Mistborn, of course, is a part of Sanderson's overall Cosmere. Is it complicated? Yes. Is it worth it? Yes!
The Underland by Alix E Harrow/ Release Date:  2023
Haunted Houses, monsters, and a reclusive heir…sign me up. Especially when coming in the form of a gothic fairytale from Alix E Harrow, author of  The Ten Thousand Doors of January, one of my favorite books of 2020.
The Doors of Stone by Patrick Rothfuss / The Winds of Winter by George Martin / Release Date:  Unkown.
Almost a year and a half after their first mention in an anticipated books installment, and we are still mostly devoid of info regarding the long, long, long, long awaited books from Rothfuss and Martin. Released or not, this will be the last of these lists where either book makes an appearance. There are too many other books out there to look forward to.
Absolution by Jeff Vandermeer / Release Date:  Unknown
As with Adrian Tchaikovsky, I have made my thoughts on Jeff Vandermeer clear. And among his works, one of those that I most enjoy is the Southern Reach trilogy. So what happened when I heard that he was planning on a 4th Southern Reach book, Absolution? I think I started having heart palpitations out of anxious excitement. Some readers are likely most familiar with Jeff from the movie adaptation of his first Southern Reach book, Annihilation. Whatever your thoughts on the movie, the book was better. It is the scariest and most unsettling book I have ever read. By the way Jeff, I'm still waiting on more Ambergris.
Children of ? by Adrian Tchaikovsky / Release Date:  Unknown
Where I did not really want to include a second Brandon Sanderson book, I have no such qualms about another Adrian Tchaikovsky. Especially when that book is a hypothetical (Tchaikovsky has made vague mentions on social media) sequel to Children of Time and Children of Ruin, two of the best books I have ever read. No hyperbole. Go read them. Buy them. Check them out of your local library. I will literally send you my copy of Children of Time in the mail if you promise to read it and discuss it with me afterward.
-Rob